---
Established in 1998 with "Reason" and "Compassion" as the firm's professional mottos.
Created a Greater China Region legal service team through working with attorneys in Shanghai in July 2001 and attorneys in Beijing in July 2010.
Comprised of over 40 professionals, the firm fields a legal services team and an intellectual property rights consulting group.
Established as a renowned full-service boutique law firm in Taiwan.
---
Lee, Tsai & Partners is recognized as the "Best M&A Law Firm - Taiwan" and "IP Transactions Expert of the Year - Taiwan" by CV Magazine in its 2018 Emerging Markets Business Awards Winners Supplement.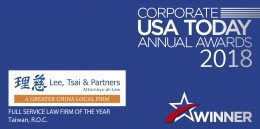 Corporate USA Today has named Lee, Tsai & Partners as the winner of the 2018 "Full Service Law Firm of the Year in Taiwan R.O.C."

Lee, Tsai & Partners has been awarded the "2018 Law Firm of the Year - Taiwan" at the Corporate Insider 2018 M&A Awards
---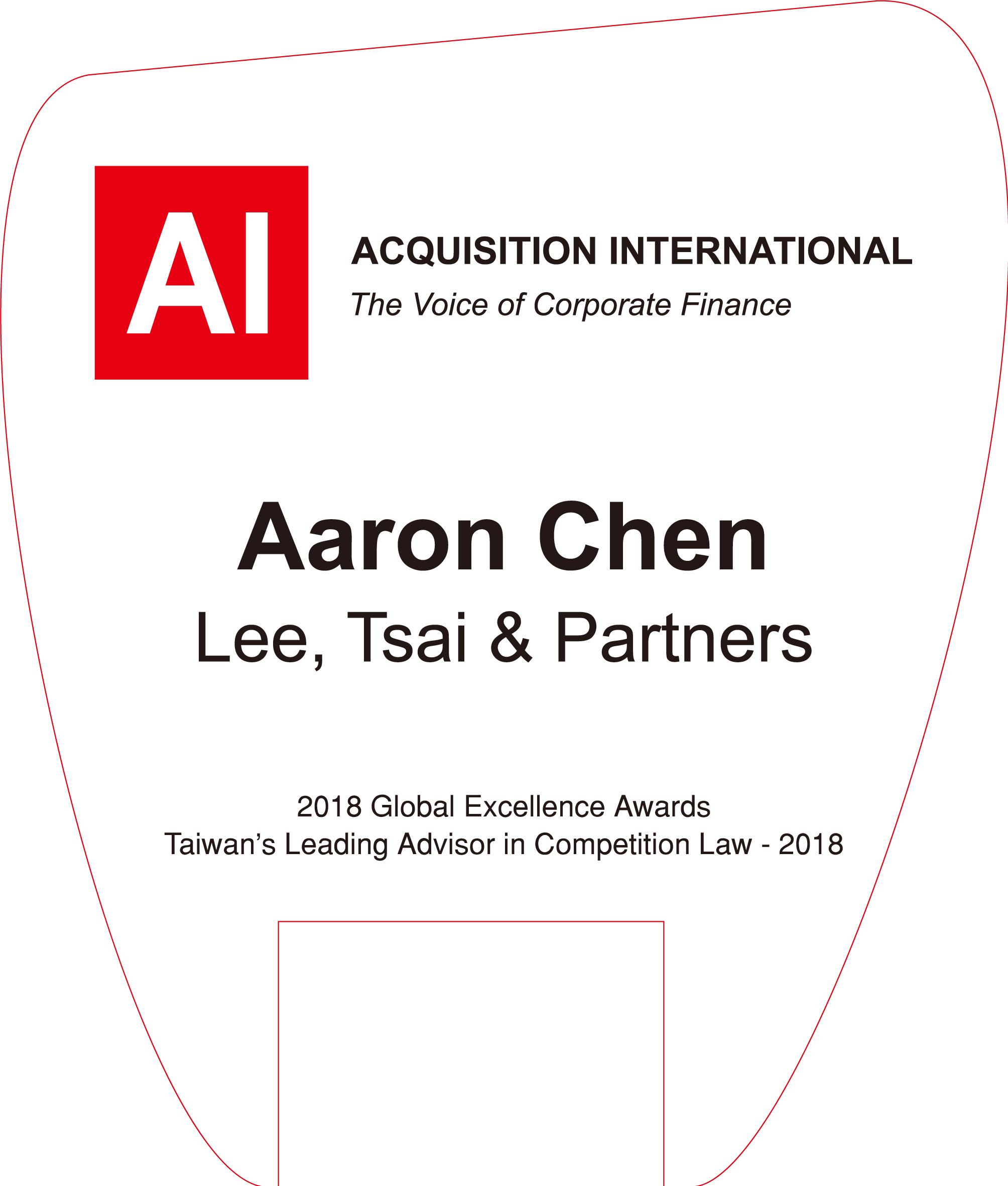 Lee, Tsai & Partners and Mr. Aaron Chen have been named by Acquisition International Magazine as "Taiwan's Leading Advisor in Competition Law – 2018" in its 2018 Global Excellence Awards.
---
Client Industry Distribution
The firm's clients include the world's most prolific online search engine, airlines, semiconductor manufacturers, telecommunications companies, biotechnology and pharmaceutical firms, suppliers for public works, banks, insurance companies, private equity funds and venture capitalists.
---
---

Electronics industry

Information systems /
Communications network

Finance/Securities/Insurance
---

Biotech /
Medicine

Construction industry

Mass media industry
---

Department stores/
wholesalers and retailers

Energy industry /
environmental protection works

Transportation industry, the bicycle and automobile industries
---

Education / Culture / Academia