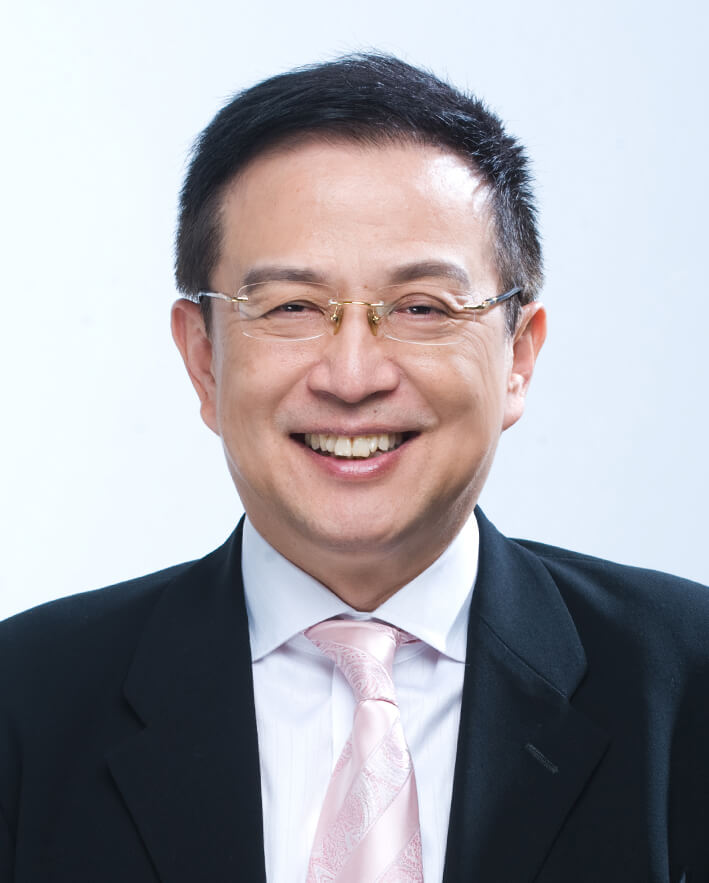 Dr. Chung-Teh Lee / Chief Executive Partner
D r. Chung-Teh Lee and Jaclyn Tsai, after working as judges and practicing for extensive periods, both had a vision of creating a law firm that is not only grounded on professionalism but also compassion. As such, the first office of the Lee Tsai Group was founded in Taipei in 1998 with the professional motto "Reason" and "Compassion" and a mission statement "to provide the highest quality of professional service to our clients through our comprehensive knowledge of their industries while dedicating ourselves not only to our clients but also to our community."
With uncompromising persistence to the professional motto, within two years of foundation, Lee, Tsai & Partners swiftly soared from a firm with slightly more than 10 employees to one of the top 10 firms in Taiwan. The Lee Tsai & Partners, including the law firm and the intellectual property and investment consulting companies, continued to grow. In July 2001, we worked with attorneys at Shanghai to create a legal team to assist multinational companies and Taiwanese companies in their inbound investments into China. Continuing our steadfast commitment to our clients and in response to their pressing need for legal expertise on the increasingly close economic relationship between the PRC and Taiwan, we again worked with attorneys at Beijing to careate a new legal team in July 2010. The joint work is aiming at the goal of assisting multinational companies in developing their business in the more integrated economy of the Greater China region and assisting local PRC companies in their outbound investments with a specific focus on investments into Taiwan. The Lee Tsai Group's seamless operation between offices allows our clients full access to our entire professional team, regardless of location.
In the past decade, the Shanghai team has supported numerous enterprises in establishing and advancing their businesses in Mainland China. With the addition of Beijing team, we are able to provide a total solution for companies investing in the Greater China region in terms of full legal services ranging from merger & acquisition, capital market and business consulting to infrastructure projects, green energy, intellectual property, culture and entertainment law, employment, competition and environmental protection law. The free exchange of experience, local industry knowledge and resources among the three teams in Taipei, Shanghai and Beijing help not only to provide our clients always the best quality and most efficient services but also to provide such services in terms of geographical width.
For more than fifteen years, Lee, Tsai & Partners and affiliate teams in Shanghai and Beijing have faithfully adhered to the standards of our mission statement in every aspect of our work. We look forward to upholding this commitment in the future, and from time to time, our efforts have been honored by the international business and legal communities. Recently, we have been distinguished as the "2013 Full Service Law Firm of the Year in Taiwan" by Corporate INTL, as the "2013 Most Respected Law Firm in Taiwan" by both Lawyers World Magazine and DealMakers Country Awards, and as the "2013 Full Service Law Firm of the Year in Taiwan" by Global Law Experts.
In 2013, our founding partners, Ms. Jaclyn Tsai, was appointed as Minister without Portfolio in Executive Yuan (Cabinet). She resigned in 2016, and then returned to the firm in 2016.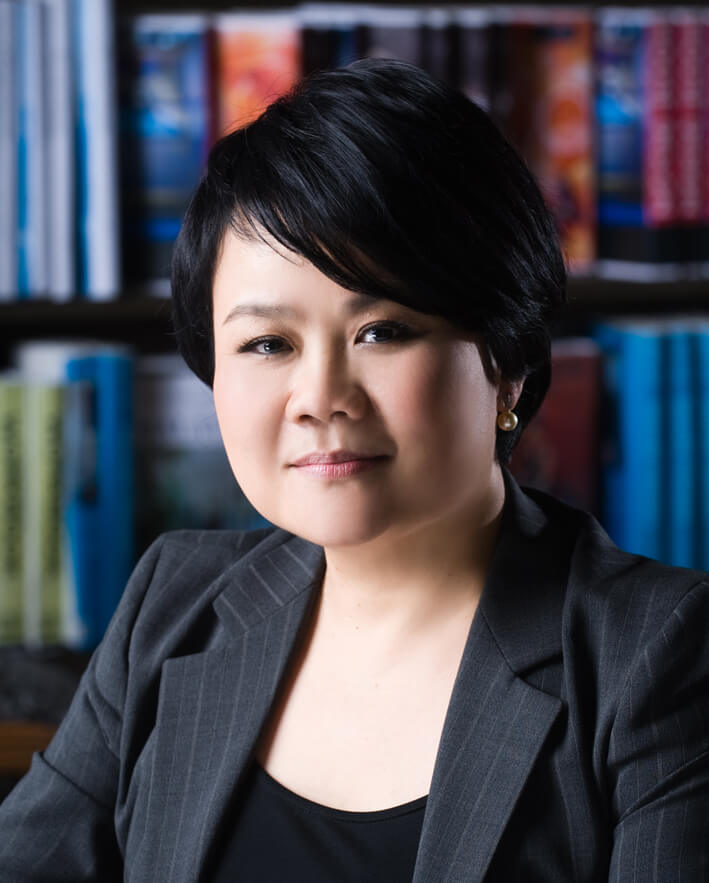 Jaclyn Tsai / Co-Founder
REASON
Our professionalism stems from "Reason."
O ur highly qualified lawyers and technicians possess both legal savvy and technical know-how to keep up with the rapid pace of the world today. We not only keep up with legal developments but also maintain a rich understanding of the societies and the business environments that our clients are involved in. With our in-depth understanding of our clients' industries and businesses we are armed with the capability to provide the best legal advice to our clients.
We, at Lee, Tsai & Partners, and our affiliate legal teams have positioned and equipped ourselves with the ability to adapt to the rapid changes in the Greater China area that have resulted from China's economic liberalization by engaging the top local experts and professionals within the area and leveraging our alliances and networks in Shanghai, Beijing and Taipei. Our intimate familiarity with the Chinese language, culture, and business practice enables us to provide our clients with all the advice necessary to succeed and prosper in the Greater China market.
We have unparalleled experience in cross-straits matters and in advising multinational corporations in their entries into the Greater China market. We are known for our ability to handle complex cases and provide our clients with innovative solutions in the Greater China area that not only addresses their legal concerns but also their business demands.
We provide inbound and outbound transactions legal advice, as well as advices to our clients on the most optimal structure for handling these transactions. We handle joint venture, strategic alliance, distribution, licensing, real estate, employment, and merger and acquisition matters in the region. We also advise clients on how to structure dispute resolution clauses in cross-border transactions and on enforcing arbitral awards. We also have substantial experience in representing companies and state entities in disputes before the International Chamber of Commerce, the International Centre for Dispute Resolution, China Maritime Arbitration Commission, CIETAC, and other institutions.
Our client profile includes the largest on-line search engine providers, airlines, semiconductor manufacturers, telecommunication companies, pharmaceutical companies, infrastructure providers, banks, insurance companies, private equity funds, and venture capitalists.
At Lee, Tsai & Partners, our clients are assured to receive solutions that meet their objectives and react to the ever-changing economic and legal climate in Greater China.
Compassion
Our practice is rooted in "Compassion."
T he true meaning of laws lies within implementing the maintenance of social order and the sustainability of social system. Since Lee, Tsai & Partners was founded, we have profoundly understood that the robust legal system and its proper operation are the critical key to the social stability. In this connection, we hope that through the provision of legal services, we may vigorously participate, and we have been enthusiastically participating, in public interest activities, including assisting, as well as funding, the establishment and expansion of public interest foundations, voluntarily acting as legal counsels in public interest groups, participating in legal-aid cases, and encouraging our associates to take parts in various types of charity events and educational and professional activities. We have endeavored to support minority groups, to contribute to society through our profession, to realize our social responsibility and to fulfill our commitment of actively serving and contributing to the society.
Since Lee, Tsai & Partners was founded, we have actively participated in different types of public interest activities:
Since 1999, we forcefully drove the establishment of the Taiwan Foundation for Rare Disorders. Dr. Chung-Teh Lee, the Senior Partner of the Firm, Also acted as the Founding Chairman of the Foundation.

In 2000, we assisted the enactment of the "Rare Disease Control and Orphan Drug Act."
Since 2003, we have been the pro bono legal counsel of the China Youth Career Development Association.
Since 2004, we have joined the Legal Aid Foundation to provide people in poverty with pro bono legal consultations and aids.
Since 2003, we have been the pro bono legal counsel of the "Cleaner Production & Regional Development Foundation" of Taipei County Government.
Since December 2007, we have been the pro bono legal counsel of the CNEX (Chinese Next) Foundation.
Since 2008, Jaclyn Tsai, Esq., one of the partners of Lee, Tsai & Partners, has been the honorable legal counsel of the Taipei Artist Agency Association.
Since 2008, we have been the Taiwan legal counsel of the OLPC (One Laptop Per Child) founded by Ms. Mary Lou Jepsen, named by Time Magazine as its 2008 list of the 100 most influential people in the world.
In June 2010, Jaclyn Tsai, Esq., had been invited by the Council for Cultural Affairs, Executive Yuan (Cabinet), to be the honorable consultant of cultural innovation industry project for the year of 2010.
Since 2010, we have been the pro bono legal counsel of the CSA (Community Supported Agriculture) Taiwan.
Since 2010, we have been the pro bono legal counsel of the Association of Taiwan Organic Agriculture Promotion.
Lee, Tsai & Partners expects that in the field of social services, we may, by way of our legal specialty and affirmative implementation of our social responsibility, achieve our mission of contributing to the society that we have greatly benefited from.